Episode 13: Ice Caves and Glacier Hikes: An Interview with Melrakki Adventures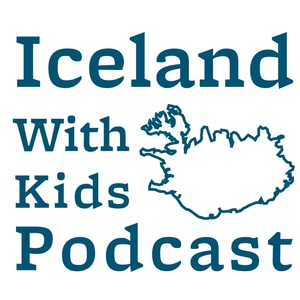 Unmissable advice if you're planning an ice cave or glacier tour in Iceland. Plus an amazing discount!
Episode Notes
We're so excited to share this interview with Melrakki Adventures! We chat with the owners of the company, who offer small group ice save and glacier tours. Oddur and Katarina are experts about all things related to ice caves and glaciers in Iceland.
We learned so much, and we're sure you will too. Why ice caves are bluer in the winter. Why you should bring sunglasses for a glacier hike. And, how to save 15% off of a tour with Melrakki Adventures!
We honestly weren't expecting this, but Melrakki is offering a 15% discount to our podcast listeners. Book a tour on Melrakki's web site and use the coupon code icelandwithkids. The coupon is good at least through the end of 2021, but try it any time!
Melrakki offers glacier hikes to kids as young as 6, but only if their feet are big enough to wear crampons. The minimum show size is EU 34, which is a size 2 1/2 men's and 4 women's in the US. Most 6-year-olds won't have feet this big, but your 8-year-old might!
Melrakki has tons of stunning photographs from their tours on Instagram. Check out or favorites at IcelandWithKids.com/podcast. There you'll also find information about tour planning services we're offering for your 2021 or 2022 Iceland vacation!